Warning: "continue" targeting switch is equivalent to "break". Did you mean to use "continue 2"? in /customers/b/6/a/dikovec.com/httpd.www/templates/dikovec/functions.php on line 177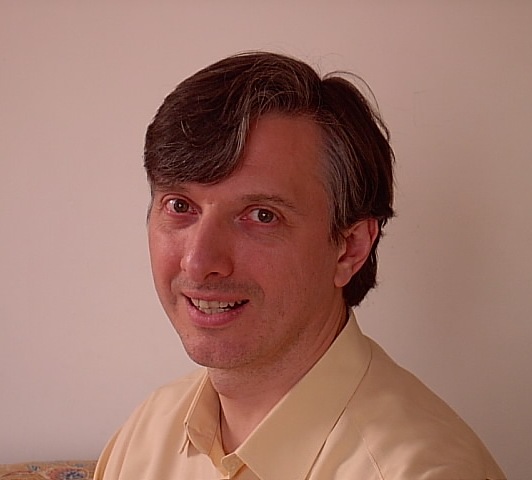 Michel Dikovec was born on july 7, 1957 in Leut, Belgium.
He started taking music lessons at the Maasmechelen Music Academy when he was 10 years old. He decided to do his superior studies in music and at the age of 18 he entered the Royal Music Conservatoire of Brussels.
To support himself financially, he gave private lessons, played in a ball orchestra and took several 'student jobs'.
In meanwhile he followed piano courses with Myriam Schroyens, orchestral direction with R. Zolmann, and choir direction with J. Wilmots. He also followed courses in Tone Technique, Written Harmony, Pedagogy and Music History.
Finally the reality in life forced him to make a career in the commercial sector.
The desire to create his own music dates from when he was 15h. While liking pop and jazz music, he was searching for his own sound.
He played and performed with dance bands, rock orchestra's with self-composed music, and also gave some piano recitals with his music and classical composers.
As a conductor he conducts during 10 years the "Atout Choeur" choir of Brussels and is 1 year guest conductor of La Vallée from Linkebeek.
Atout Choeur started as a little church ensemble and became a concert choir, with a full orchestral accompaniment.
With them he performed the Gloria of Vivaldi, Te Deum of M.R. Delalande, Stabat Mater of Haydn, Messa di Gloria of Puccini, Oratorio de Noël of Saint-Saëns and Messe Solennelle de Sainte-Cécile of Charles Gounod.
Today he is actually a piano teacher and teaches the method of José Iturbi.
As a Composer he continues composing music for pleasure. He has written several works for piano and chamber music. He belongs to the group of composers who are being named the 'consonant composers'.